Team
Clare is married to Kim. As well as looking after their son Archie, she rides out every day and plays an important part in making Thorndale Farm the special place it is.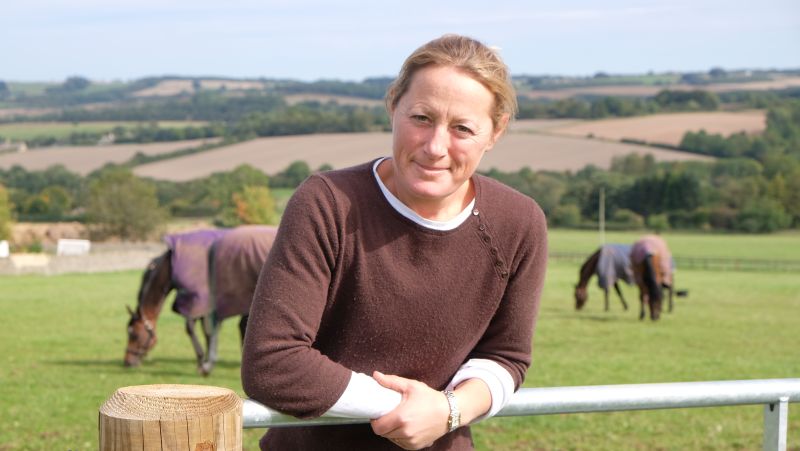 Mat Nicholls - Assistant Trainer
Mat started working at Thorndale Farm in 2008 when he came as Head Lad/Assistant and in 2015 became Kim's full time Assistant.

Mat started out in racing working for Nigel Twiston-Davies (TFFFN) and after six years having moved up the ranks, Mat spent a further six years as Head Lad to Tom George. He then joined Carl Llewellyn for a season as his number 2 but was lured back to the Cotswolds.

Away from racing Mat is an avid Nottingham Forest supporter and if the racing is not on you can guarantee he'll be watching his team!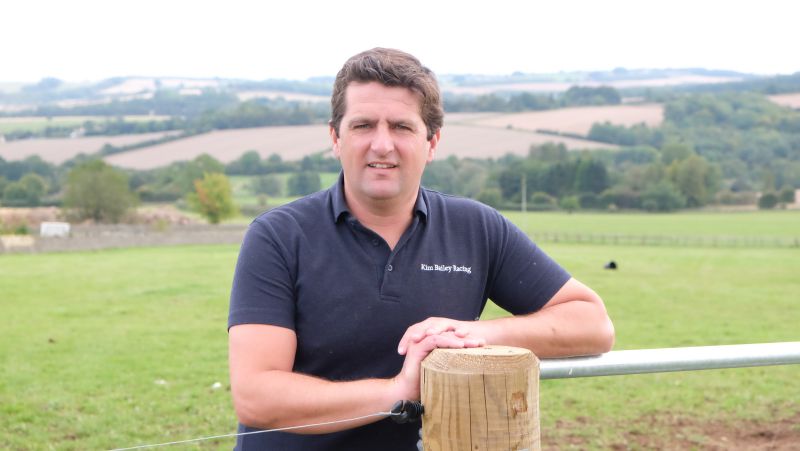 Archie Bailey - Pupil Assistant!
Archie when he is not at a school is in the yard on a daily basis and spends most of his time either riding out or helping (annoying) Mat.
He loves being in the yard and around the horses and is looking to make a career out of racing. ps his father hopes not.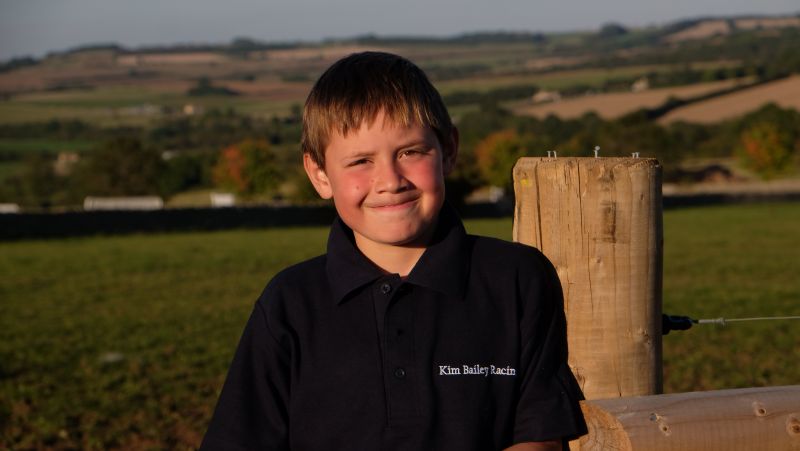 Leigh Pollard - Travelling Head Girl
Leigh is Travelling Head girl and turns out the horses immaculately which is shown by the huge number of Best Turned Out prizes she wins regularly. Previously worked for David Redvers at Tweenhills Stud and worked for Phil York in Surrey who trained point to pointers before starting work for us.

She has a few horses of her own including Charles who was trained by Kim and she looked after whilst in training.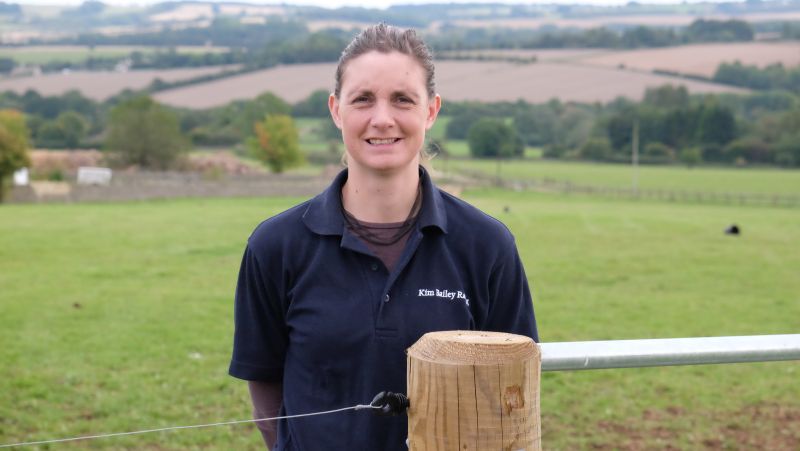 Zack Davidson - 2nd Travelling Head Lad
Zack has joined us from Richard Philips where he worked for six years having completed a course at the British Racing School. Zack started in racing through a keen interest in his grandfather's career as an amateur jockey and rode himself as an amateur a couple of season's ago.
Zack when not working enjoys competing in clay pigeon competition shooting and is soon to complete his NVQ3 in Racehorse Care and Management.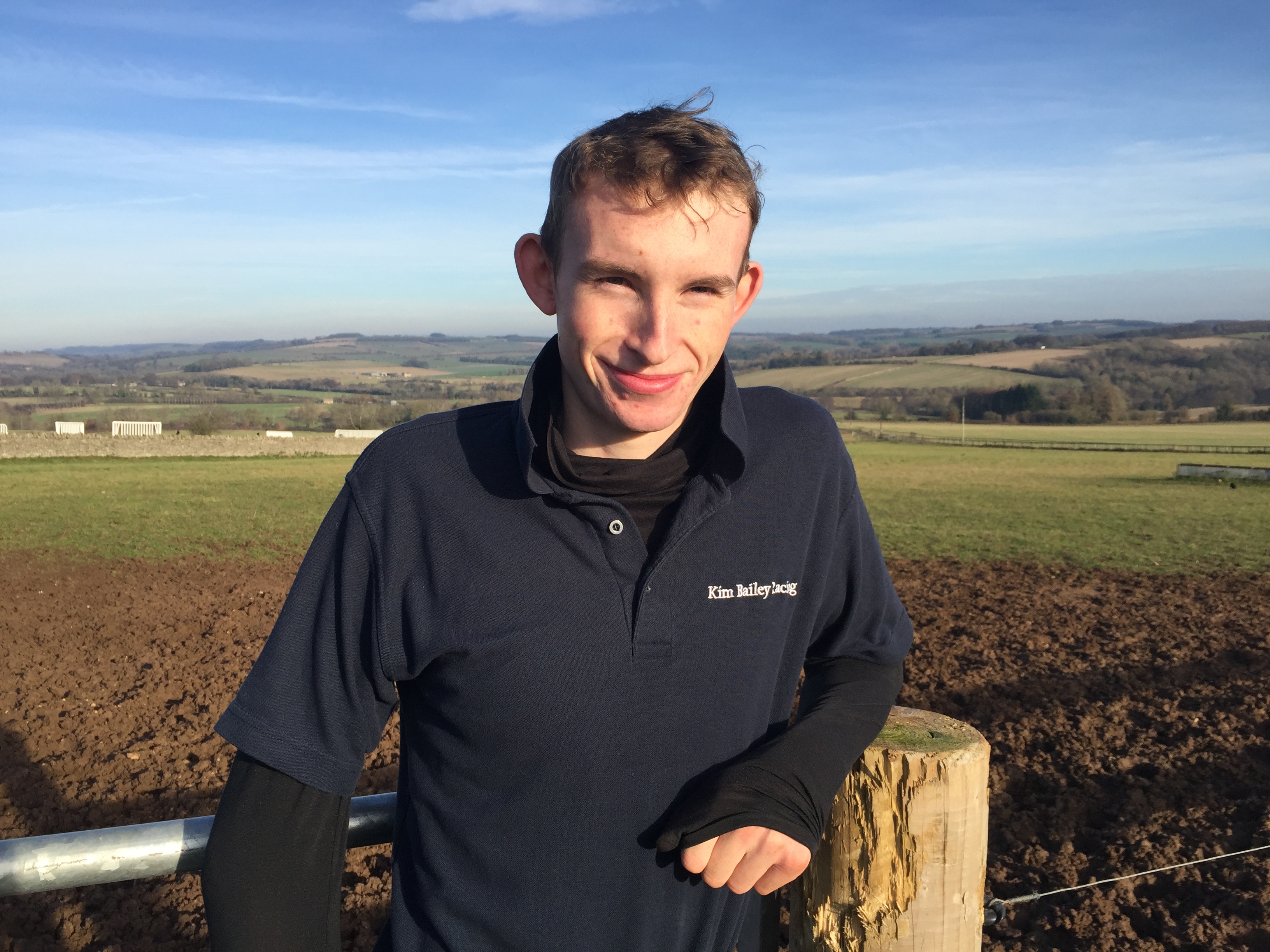 Liam Higgins - Tractor Driver/Gallop Man
Liam is better known as 'Higgs' and comes from Ireland. He originally worked there for the famous PP Hogan and rode in point to points for him. Higgs started working for Kim in 1980 when he first started training and was based in East Ilsley.

Bar an 18 month spell with Jimmy Neville in Wales, he has been with Kim ever since. As well as riding out, he breaks in all the young horses and is in charge of looking after the wonderful gallop.

Higgs was shortlisted for the Stable and Stud Staff Awards 2007, where he was runner-up in the Special Merit/Hero category. He greatly deserves this recognition (Photo courtesy of Arnhel de Serra)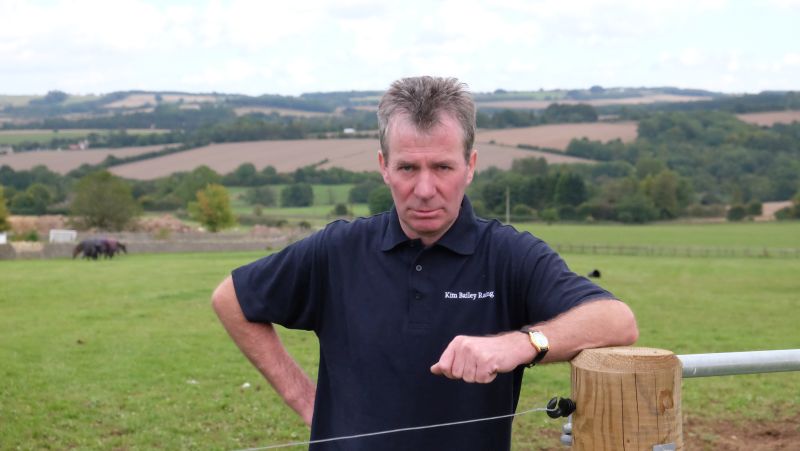 Sinead Burke - Barn Leader
Sinead was brought up in Co. Kerry, Ireland with horses. During her school holidays she rode out for local trainers, Donal O'Shea, Tommy Cooper and Jim Culloty.
When she finished school she moved to England and worked for Sir Mark Tompkins in Newmarket before working for Donald McCain.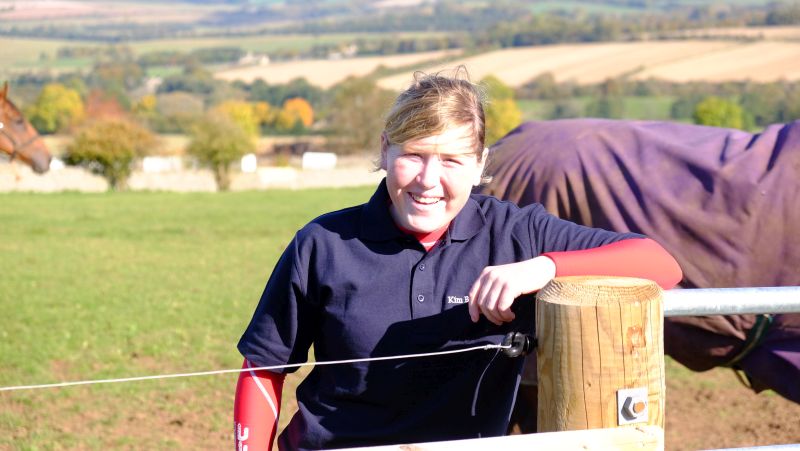 Tom Abel Smith - Pupil Assistant
Tom is originally from Melton Mowbray in Leicestershire. For the last five/six years he has worked out home on his family pre training yard. This is Tom's first job in racing and he is keen to learn more about how a racing yard works.
Tom knows the area well as he was based at the Royal Agricultural University for a few years.
Stevie Broadhouse - Stable Lass
Stevie has joined us from spending six months at Derek Shaws. Prior to Derek Shaws she completed the British Racing School course and has come to Thorndale to further her career in racing.

Stevie spent two years prior to going to the Racing School at Halesowen College where she complete a course in Animal Care and Management.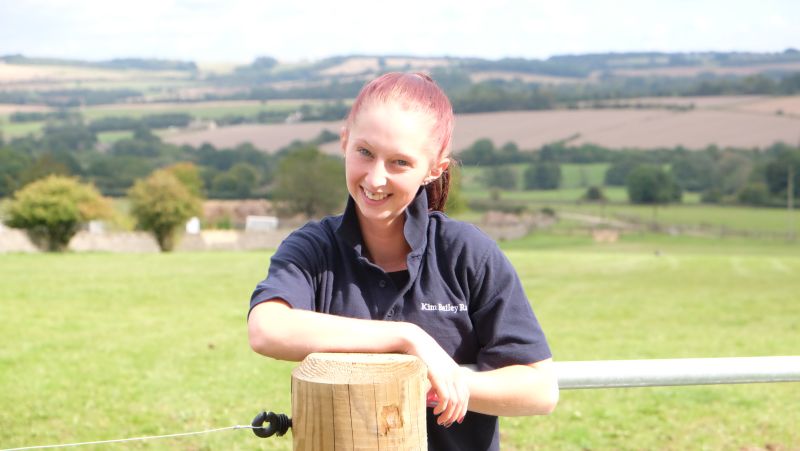 Mikey Hamill - Conditional Jockey
Mikey has joined the team here at Thorndale Farm having previously been conditional jockey to Alexandra Dunn.
Mikey originally from Co. Waterford started out working for Willie Mullins. He rode 12 winners point to pointing as an amateur jockey and since turning conditional has ridden 16 winners.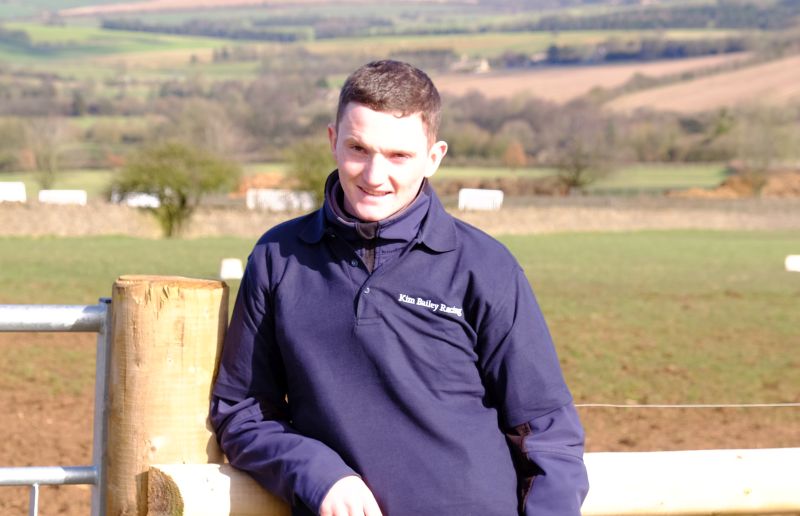 Liam is from Shrewsbury and has joined us from the British Racing School. Liam was lucky enough to have had some success pony racing and started out riding his grandfather's racehorses.
He would like to have a couple of seasons as an amateur jockey and then possibly take out his conditional license when he's got more experience. In his spare time he enjoys shooting and fly fishing.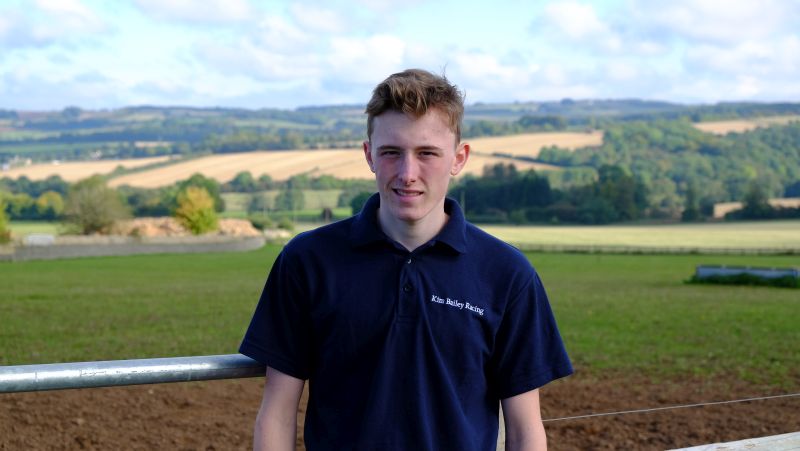 Sarah van Ingen - Stable Lass
Sarah was brought up in Norway and has come over to work for us here at Thorndale Farm. She has ridden from an early age but has recently completed a two year college course in horse care and riding. She now wants to further her experience and have a career in the racing industry.
This is her first job in racing but has always wanted to work with racehorses since she started riding.
Sarah's hobbies are travelling and experiencing different cultures as well as keeping fit and riding.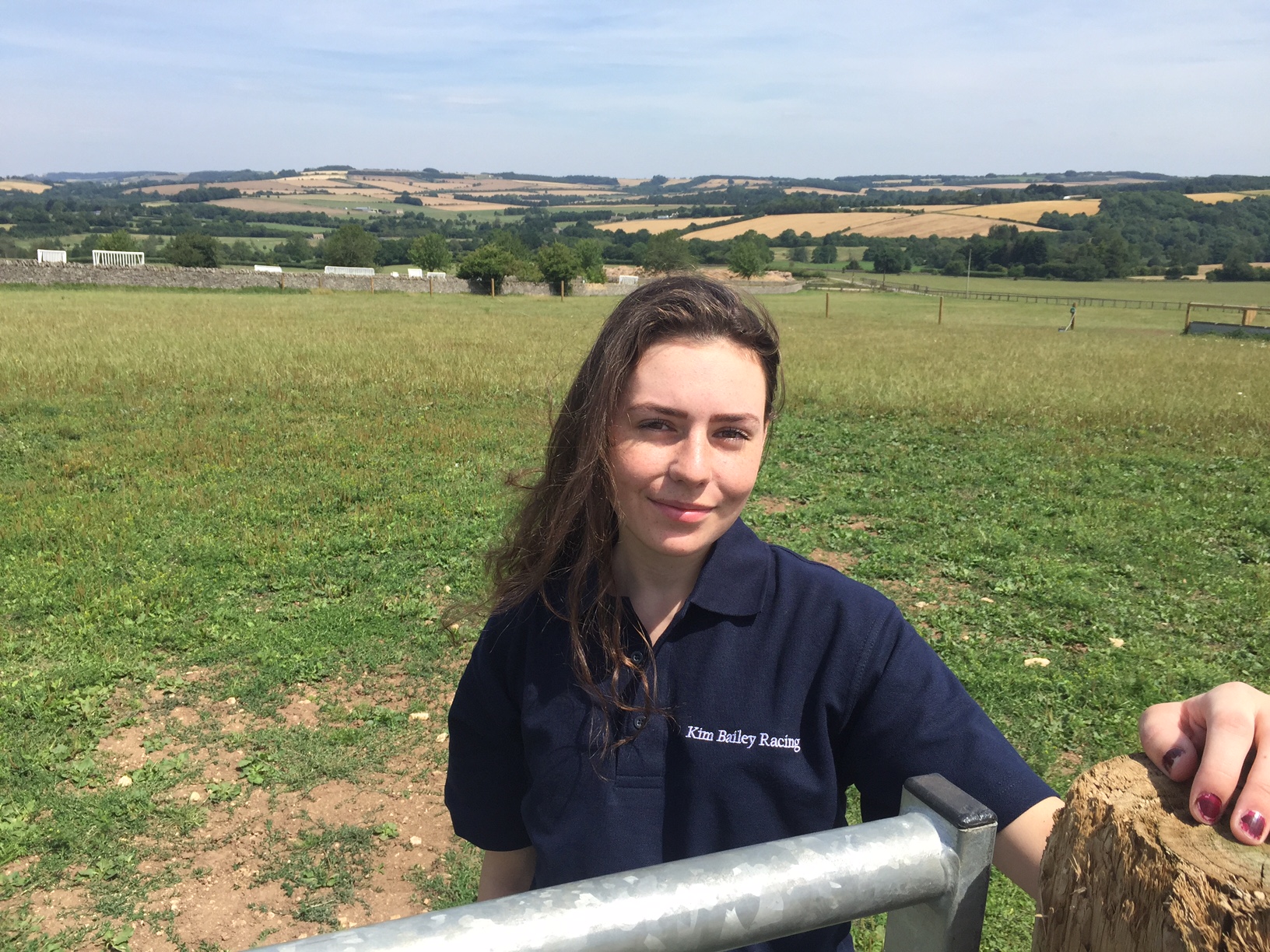 Jess Titshall - Stable Lass
Jess worked for us here at Thorndale for over a year and left to work in eventing but has now come back to join us again. Jess is from Worcestershire and previously joined us from the British Racing School having worked for her local trainer John Spearing.
Whilst she was here she looked after Fifty Bob who she has now taken on in his retirement and is retraining him to do other things.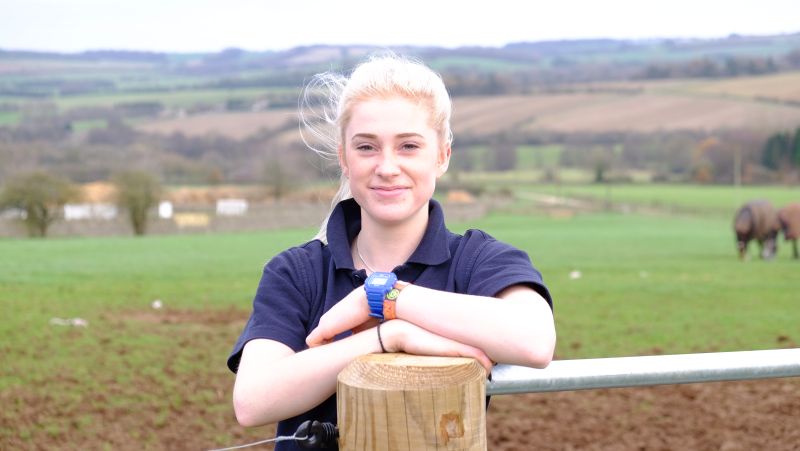 Ben Lloyd-Slater - Stable Lad
Ben joined us from Mick Easterby's having spent about 14 months with them. Ben got into racing through watching the racing on TV in his younger days even though he's the only one in his family involved in racing.
Ben would like to progress with his Level 2&3 and is an aspiring jockey. He loves sport and support Manchester City football club.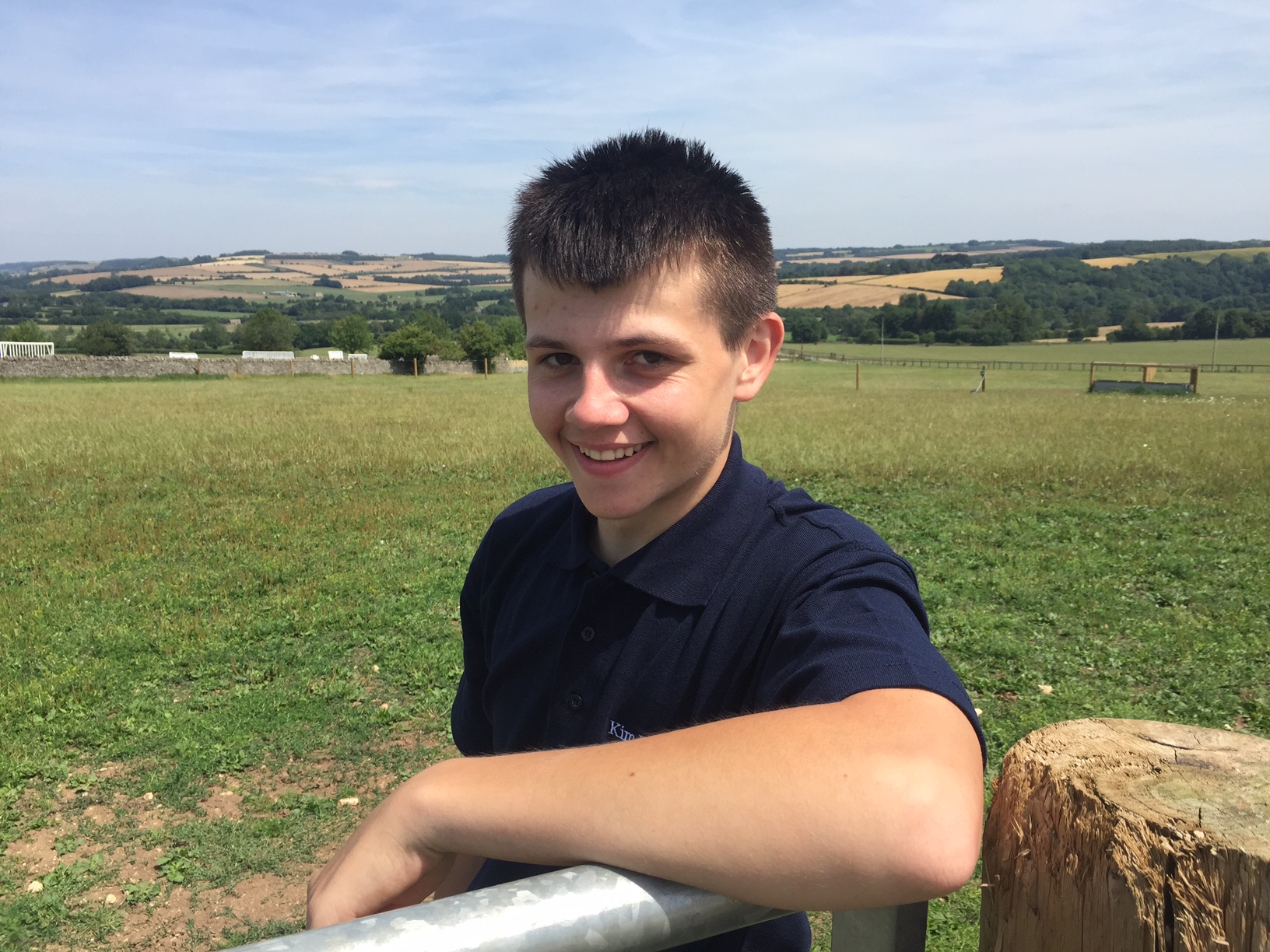 Cameron Watt - Stable Lad
Cameron comes from Cheltenham and worked for us for eighteen months before leaving us in the spring. He has now returned to continue his career in racing.
Cameron in his spare time enjoys bringing on and competing his own horses.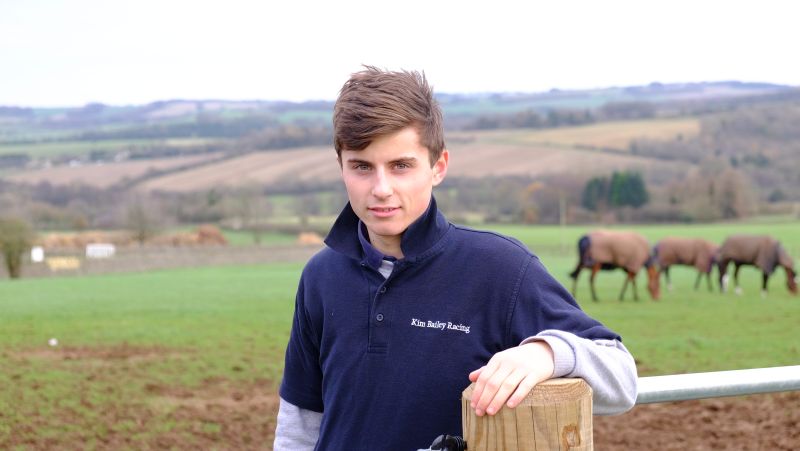 Kate Paddock - Stable Lass
Kate come from Monmouth an has worked previously with showjumpers but this is her first job in racing. She worked for Eric Winter and Justin Tuff but has always wanted to work with racehorses.
Kate has had horses for the last fifteen years and currently has her own horse who she competes Show Jumping in her own time.