Team
Clare is married to Kim. As well as looking after their son Archie, she rides out every day and plays an important part in making Thorndale Farm the special place it is.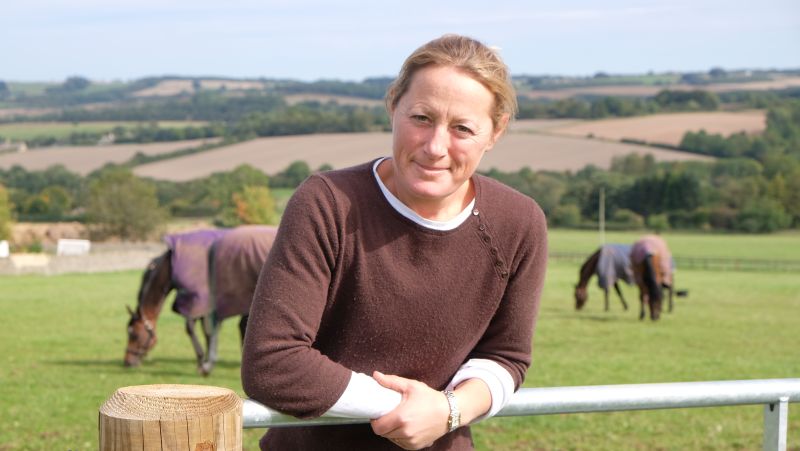 Mat Nicholls - Assistant Trainer
Mat started working at Thorndale Farm in 2008 when he came as Head Lad/Assistant and in 2015 became Kim's full time Assistant.

Mat started out in racing working for Nigel Twiston-Davies (TFFFN) and after six years having moved up the ranks, Mat spent a further six years as Head Lad to Tom George. He then joined Carl Llewellyn for a season as his number 2 but was lured back to the Cotswolds.

Away from racing Mat is an avid Nottingham Forest supporter and if the racing is not on you can guarantee he'll be watching his team!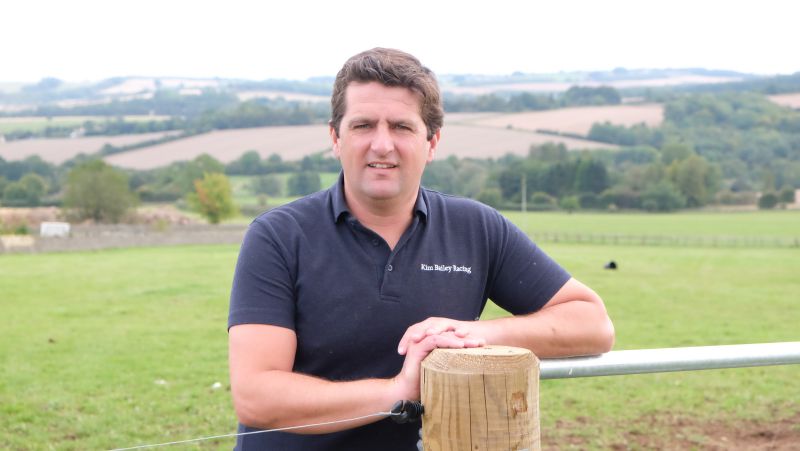 Archie Bailey - Pupil Assistant!
Archie when he is not at a school is in the yard on a daily basis and spends most of his time either riding out or helping (annoying) Mat.
He loves being in the yard and around the horses and is looking to make a career out of racing. ps his father hopes not.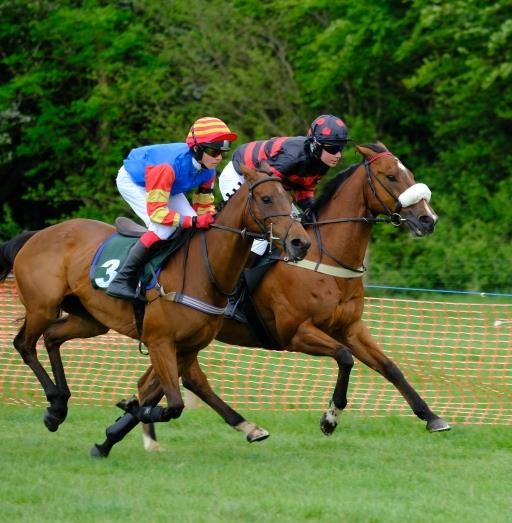 Harry Moss - Pupil Assistant
Harry joins us this season as our Pupil Assistant, having previously worked for Dan Skelton and Gay Waterhouse in Australia.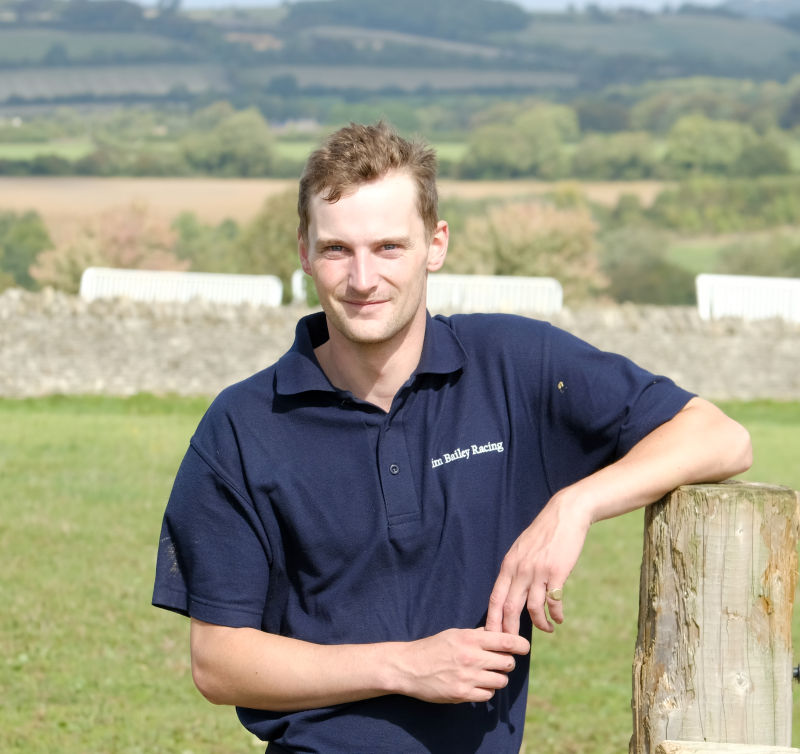 Leigh Pollard - Travelling Head Girl
Leigh is Travelling Head girl and turns out the horses immaculately which is shown by the huge number of Best Turned Out prizes she wins regularly. Previously worked for David Redvers at Tweenhills Stud and worked for Phil York in Surrey who trained point to pointers before starting work for us.

She has a few horses of her own including Charles who was trained by Kim and she looked after whilst in training.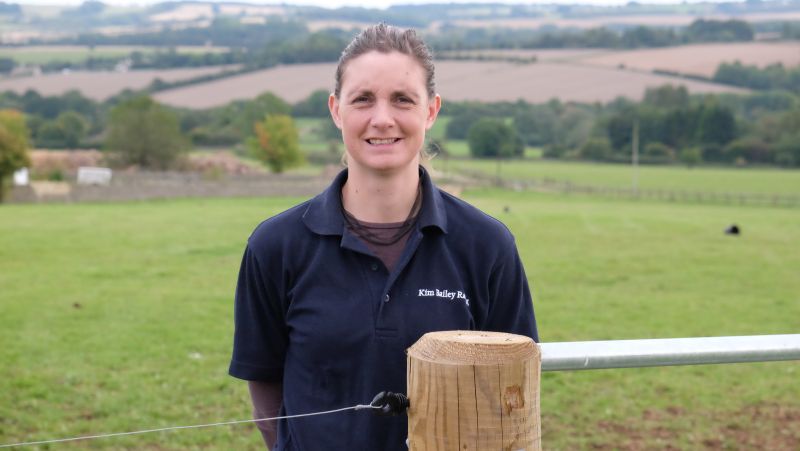 Stevie Broadhouse - Second Travelling Head Lass
Stevie joined us in July 2015 after spending six months at Derek Shaws. Prior to this, Stevie completed the British Racing School course and spent two years at the Racing School at Halesowen College where she completed a course in Animal Care and Management. Currently Stevie is progressing through her NVQ3 qualification with the British Racing school.

Originally from Wolverhampton, Stevie loves working in racing as she enjoys working outside and could never see herself working in an office. Robin the Raven, Party Fuzz and Sea Story are all looked after by Stevie, with Perth being her favourite racecourse as the accommodation and food is great. Her biggest highlight so far has been leading up at The Festival and with Stevie's latest promotion to second travelling head lass, we imagine she will be creating many more highlights this coming season.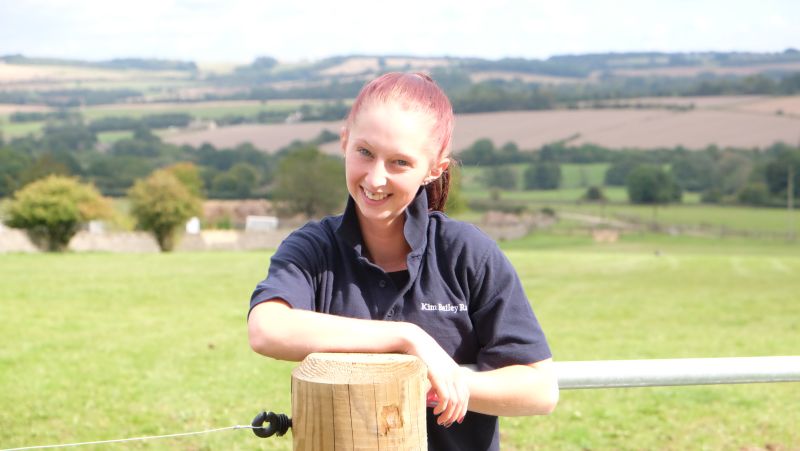 Liam Higgins - Tractor Driver/Gallop Man
Liam is better known as 'Higgs' and comes from Ireland. He originally worked there for the famous PP Hogan and rode in point to points for him. Higgs started working for Kim in 1980 when he first started training and was based in East Ilsley.

Bar an 18 month spell with Jimmy Neville in Wales, he has been with Kim ever since. As well as riding out, he breaks in all the young horses and is in charge of looking after the wonderful gallop.

Higgs was shortlisted for the Stable and Stud Staff Awards 2007, where he was runner-up in the Special Merit/Hero category. He greatly deserves this recognition (Photo courtesy of Arnhel de Serra)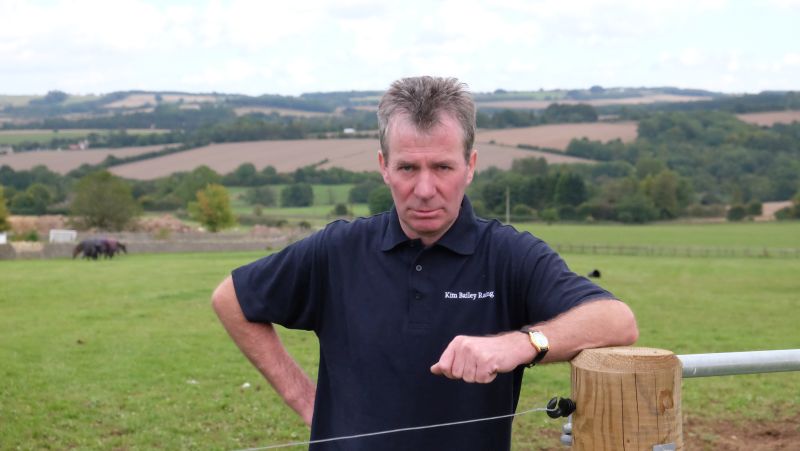 Kate Paddock - Stable Lass
Kate comes from Monmouth and has worked previously with showjumpers but this is her first job in racing. She worked for Eric Winter and Justin Tuff but has always wanted to work with racehorses.
Kate has had horses for the last fifteen years and currently has her own horse who she competes Show Jumping in her own time.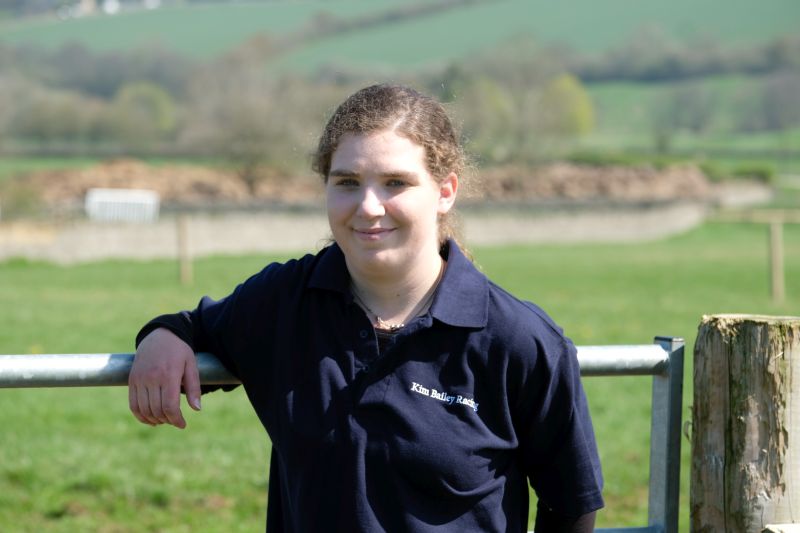 Chloe Clement - Stable Lass
Chloe is a local girl from Woodmancote in Cheltenham and previously worked on a hunting and equestrian livery yard for Jill Carenza. This is Chloe's first job in racing and we hope she enjoys it.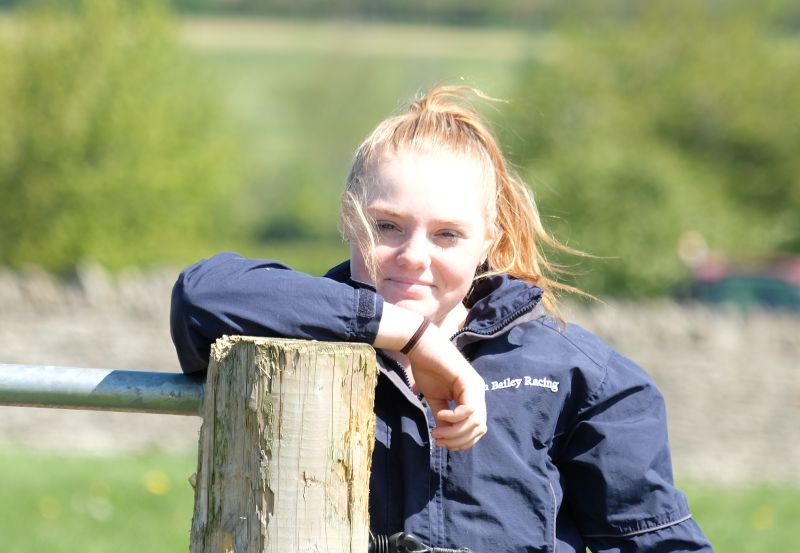 Aminah Rose - Stable Lass
Joining us from the British Racing school is Amber (as she is known on the yard). Originally from London, Amber has previously worked in Dressage yards and comes to us for her first job in Racing.
Amber has never owned a horse herself but would like "All the Winds" or Army of Stars" from the British Racing School when they fully retire. She loves her riding and hopes to get her license to ride as an amateaur one day.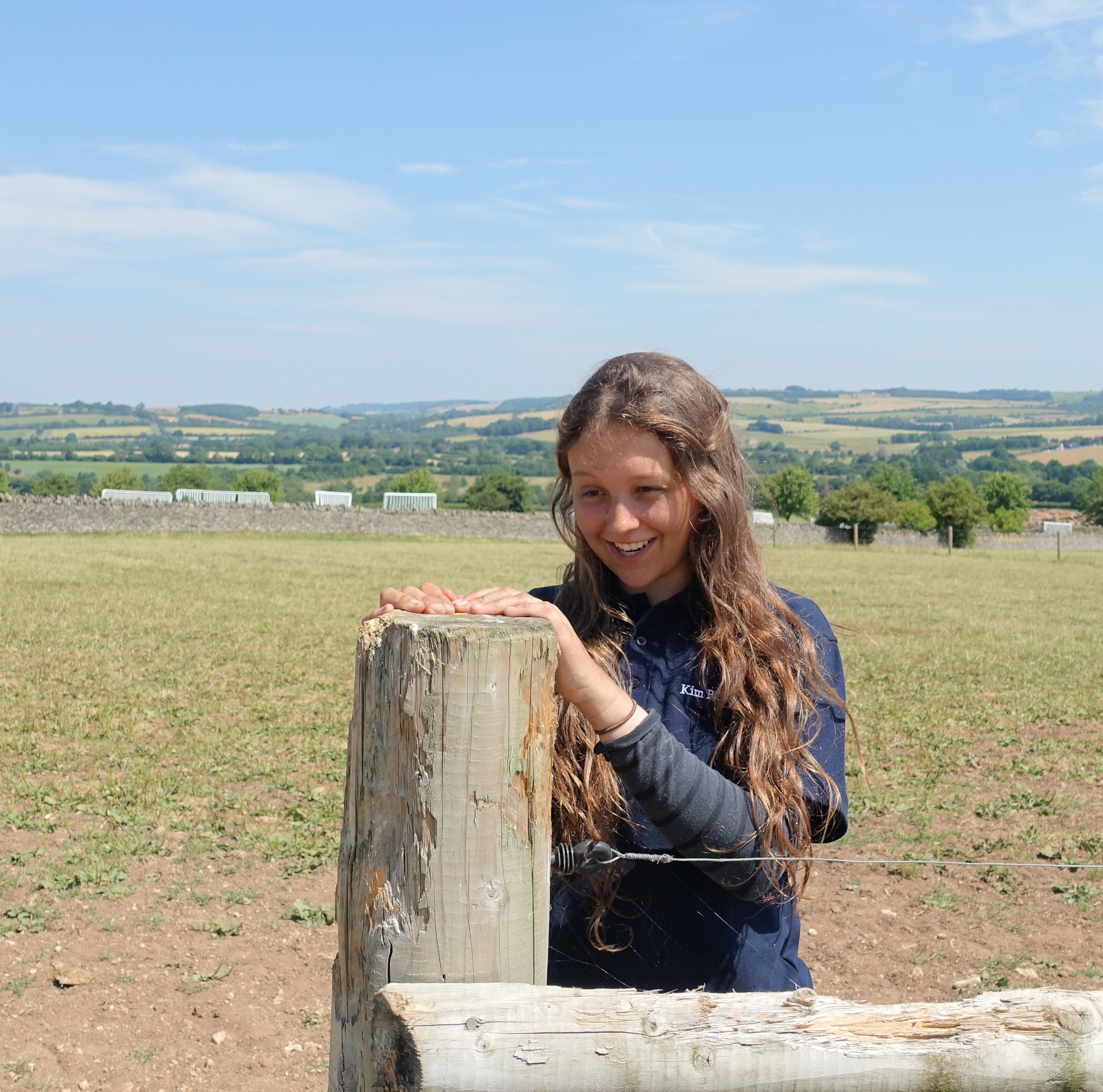 Oliver Puffet - Stable Lad
Oliver joined us in August 2018 after he completed his NVQ2 at the British Racing School. Prior to this Oliver also studied at Moreton Morrell College.

Oliver's favourite racecourse so far is Bangor on Dee as that is where he led up his first winner Dandy Dan. He has a firm favourite in the yard in Newtide but also looks after Agent Memphis, Silver Kayf, Wandrin Star and Lady of the Night.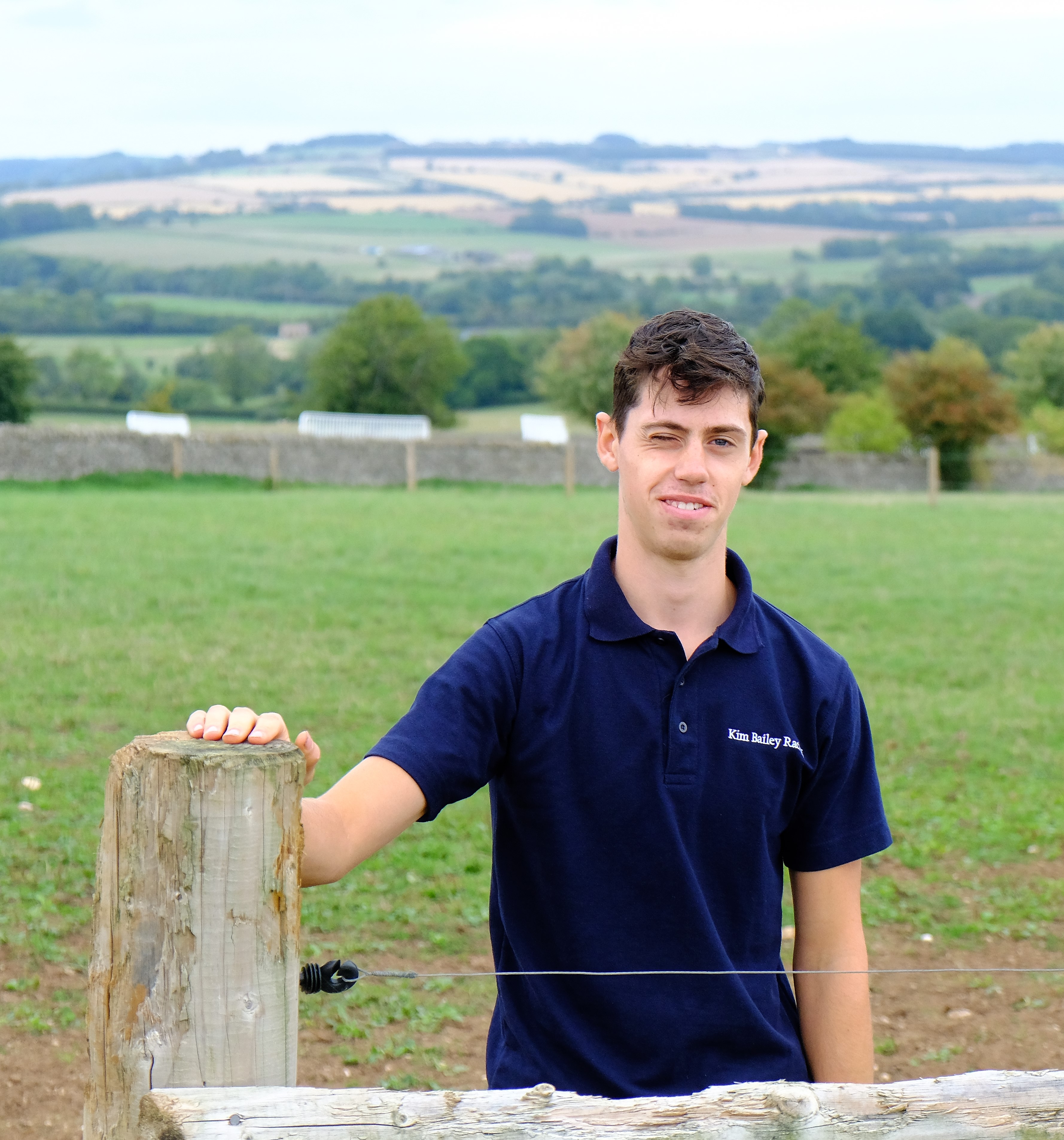 Will Hodkinson - Stable Lad
Originally from Nottingham, Will joined us in July 2018 after completing a course at the Northern Racing College and this is his first job in racing.

Will looks after Younevercall, Diva Reconce and Illuminated Beauty and leading up Younevercall when he won at both Ascot and Sandown have been his highlights so far! Will enjoys getting to ride his horses everyday and taking them to the races, his favourite course being Ascot as it is so big and amazing to lead up at.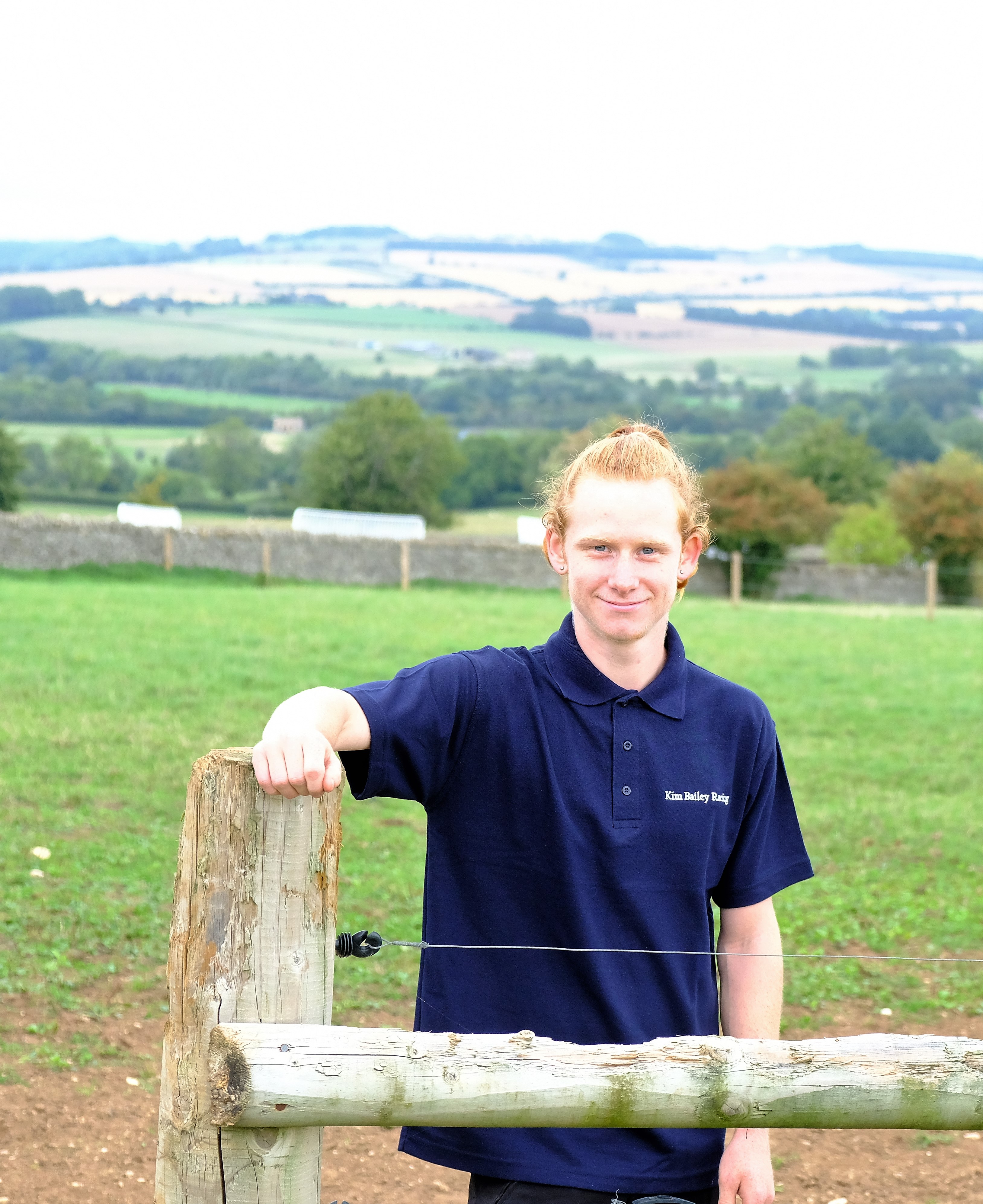 Lauren Birch - Stable Lass
Lauren Birch previously worked for Showjumper Caren Nichol at European Sports Horses, studied a Level 3 Extended Diploma in Horse Management at Hartpury College before joining us in October.
Lauren is looking after Commodore Barry, Cresswell Legend, Fubar, Lord Apparelli and Net Work Rouge.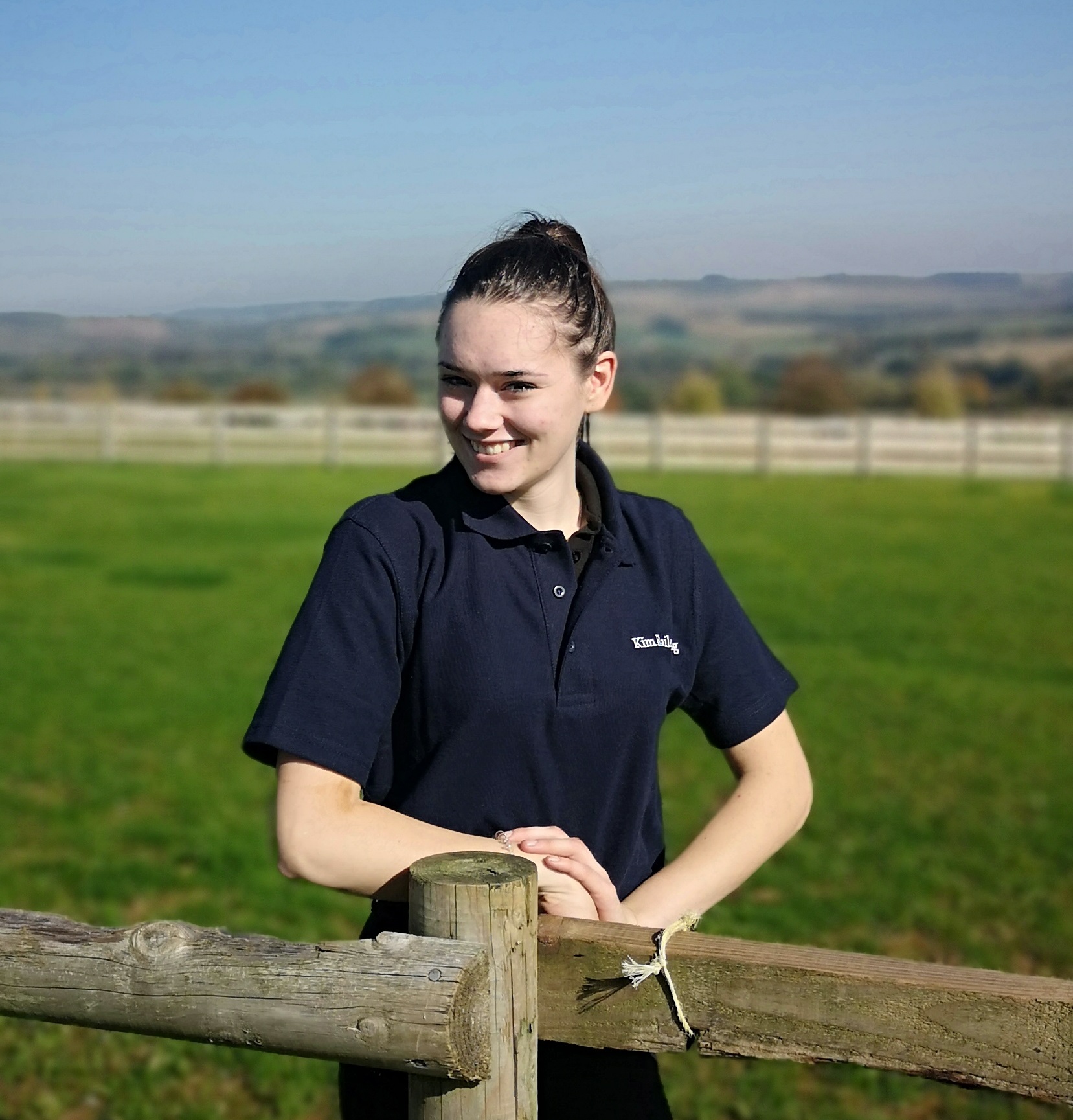 Lauren Jack - Stable Lass
Lauren Jack is 22 and comes from Jedburgh in the Scottish borders. Lauren has worked in racing for over 5 years, previously for Micky Hammond and Nicky Richards.
Lauren will be looking after Imperial Aura, Mon Palois, Doctor Haze, Mr Macho and Bandon Roc this season. Favourites are Newtide and The Milan Girl who she rides out daily.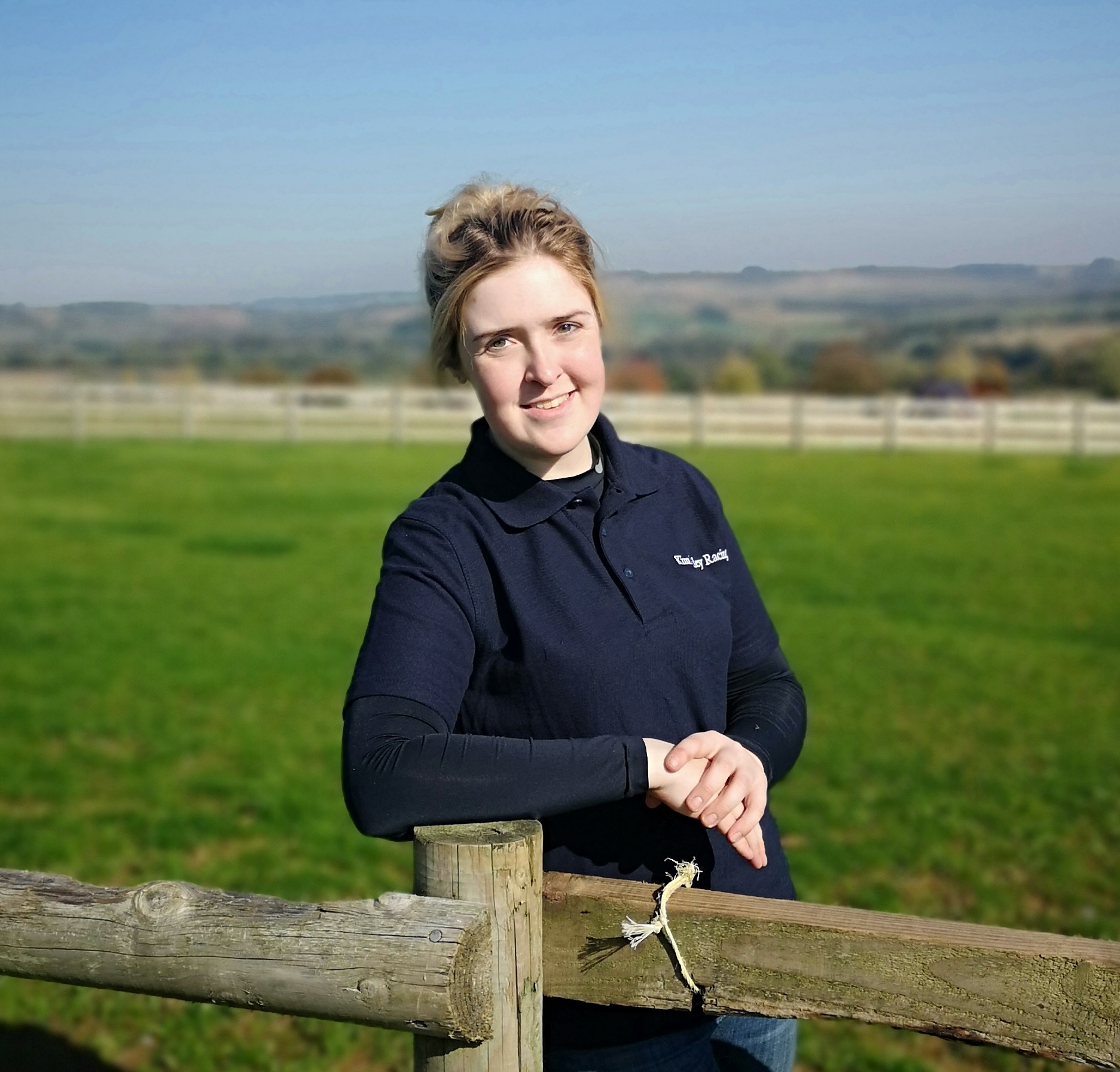 Lauren has joined us after completing her 9 week training course at the British Racing School and this is her first job in racing.

Previously Lauren worked for a horse dealer bringing on youngsters for sale and regularly competed in showjumping and cross country riding her aunt's horses.

Coming locally from Cheltenham, Lauren will be looking after Thibault, Blazon, Mon Palois and Bandon Roc this season.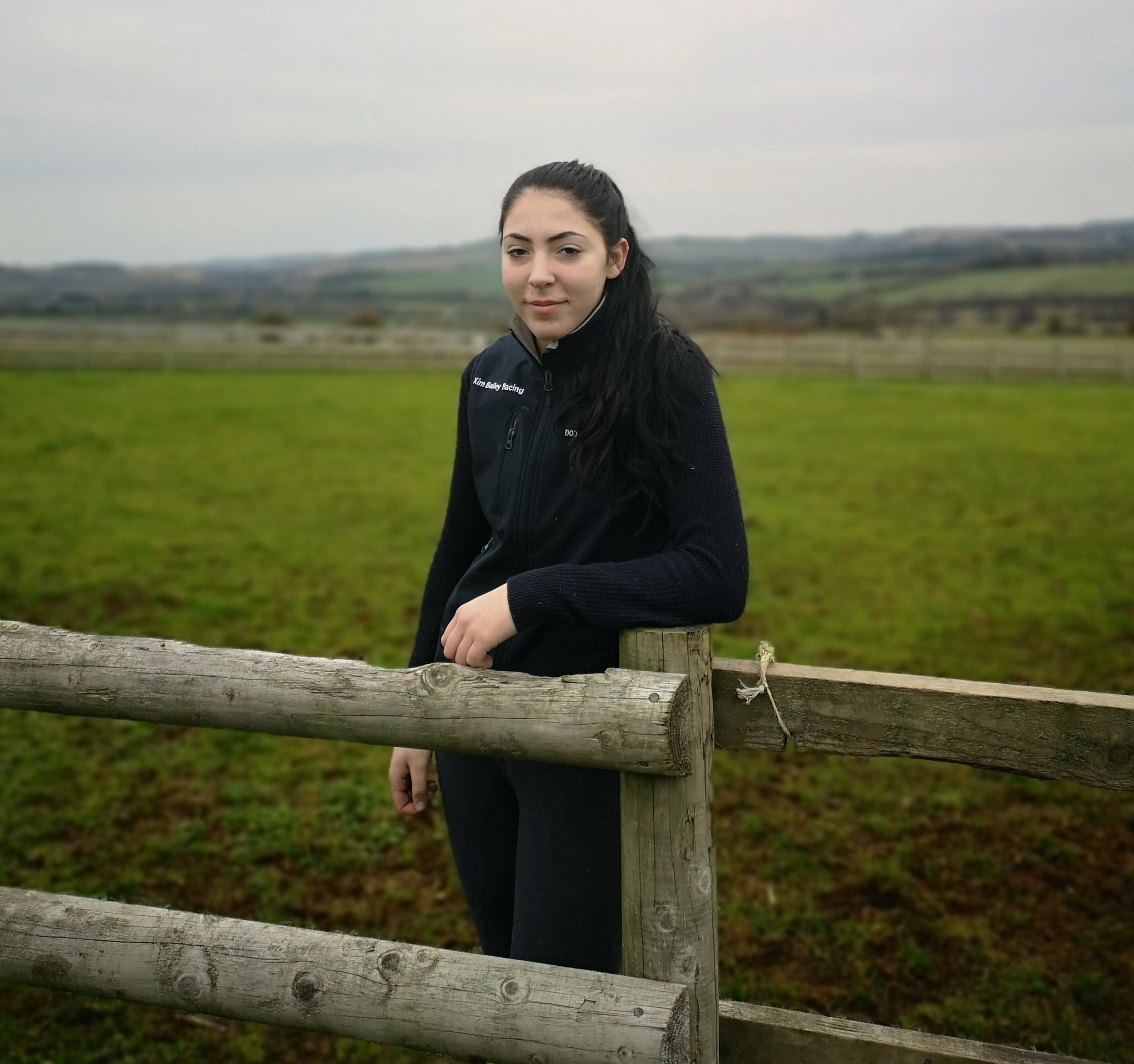 Sandie Wilkinson - Accounts Secretary
Sandie has always been involved in racing having been brought up around horses. She worked for Kim originally when he first started training at East Isley in 1983. She then left because her husband started training but later went back to Kim in 2003 when he'd moved to Preston Capes, close to where she was then living.

Sandie's main role is to look after the finances and carry out book keeping but when it's all hands on deck, Sandie is always there to help!