Thorndale Farm
Stables
There are 72 spacious and well ventilated stables constructed in a converted barn which, along with tack rooms and feed room, make the perfect relaxed environment for the horses and a secure and easily manageable working surroundings for the staff.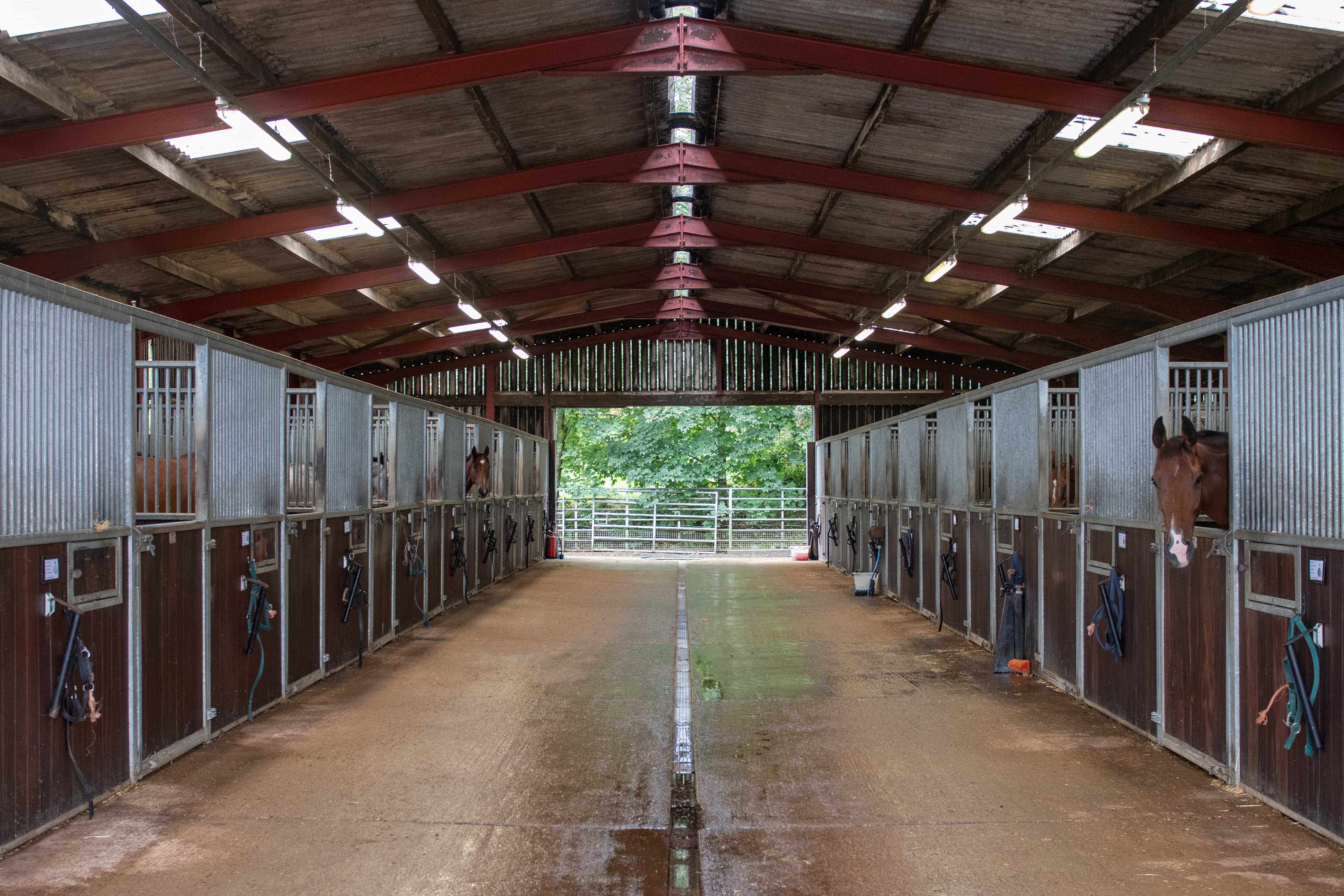 All Weather Gallops
The most important feature of any training yard is the gallop and our newly refurbished 4f all weather gallop is as good as it gets. Constructed by Andrews Bowen, the BHA approved SafeTrack is designed to be consistent, highly durable and provide the best performance racing surface for training gallops and racecourses around the world. The gallop has a steady incline rising a total of 250ft from bottom to top providing a genuine test of stamina for the horses.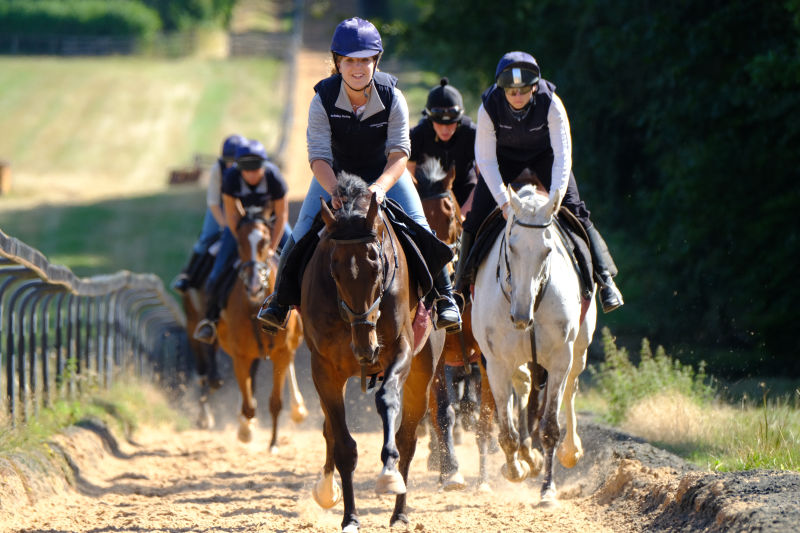 Round Sand Gallop
A newly installed two furlong round sand gallop which will be of huge benefit as it will compliment our hill gallop. A 10 inch deep sand gallop providing a great additional exercise, enabling our horses to do continuous steady work and improve overall stamina.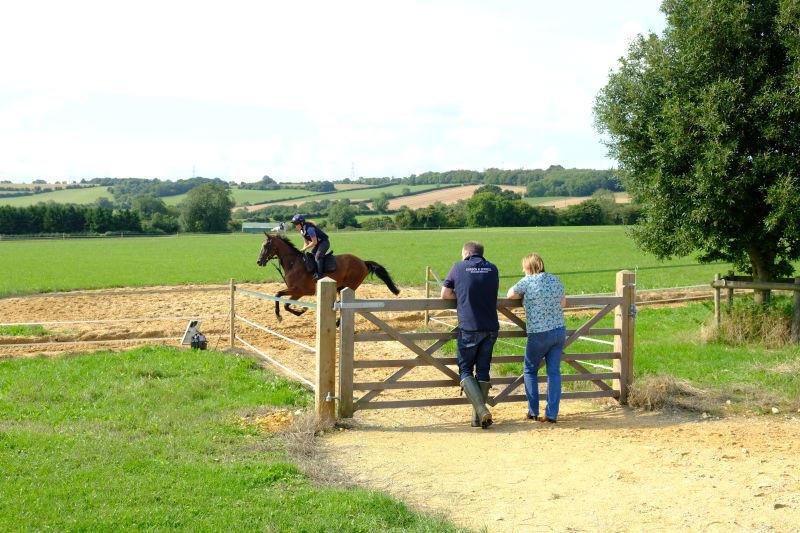 Loose School
The loose school was formerly a large silage storage area; it has now been converted to provide a secure area for the horses to learn and practise some of the basic schooling techniques. This is where we start off all the young horses by teaching then to jump over poles and show jumps.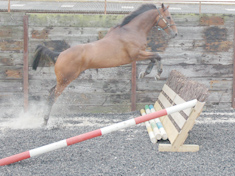 Hacking
We have access to over 800 acres of grassland surrounding Thorndale and the hacking options are endless. Hacking is important for horses either to enjoy a simple leg stretch on an easy day or simply to freshen them up by giving them a change of scene. This can be invaluable for horses who may have become bored of the day to day routine and who may need a different approach.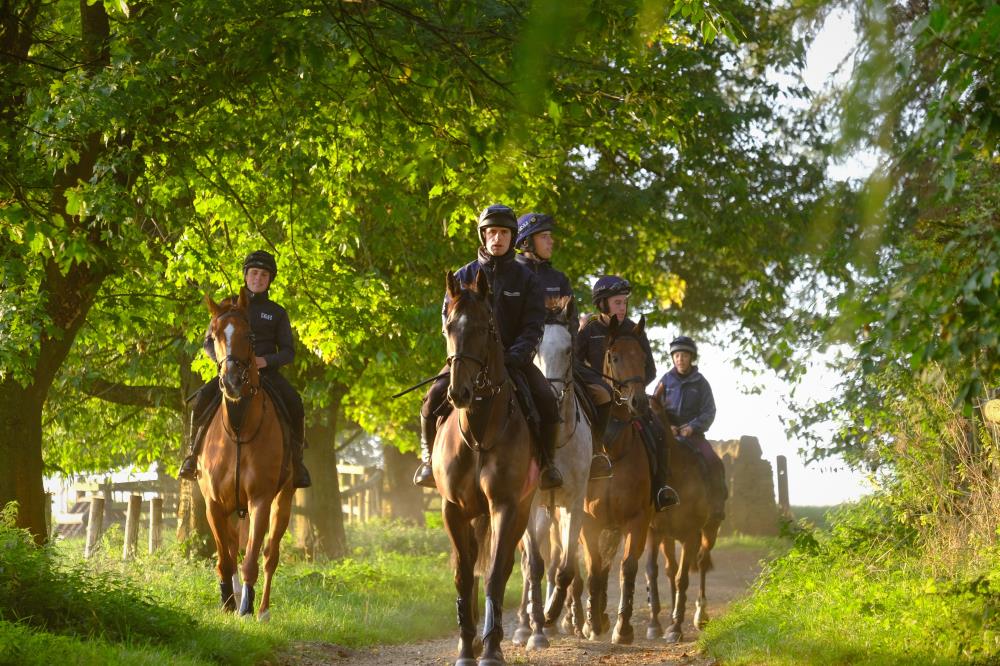 Schooling Fences & Hurdles
We have a row of 5 schooling fences which includes an open ditch and we also have a line of 5 smaller regulation and brush hurdles. Schooling is such a hugely important part of our job; one mistake in a race can be the difference between winning and losing. Schooling is all about confidence and of course a good schooling jockey is also very important.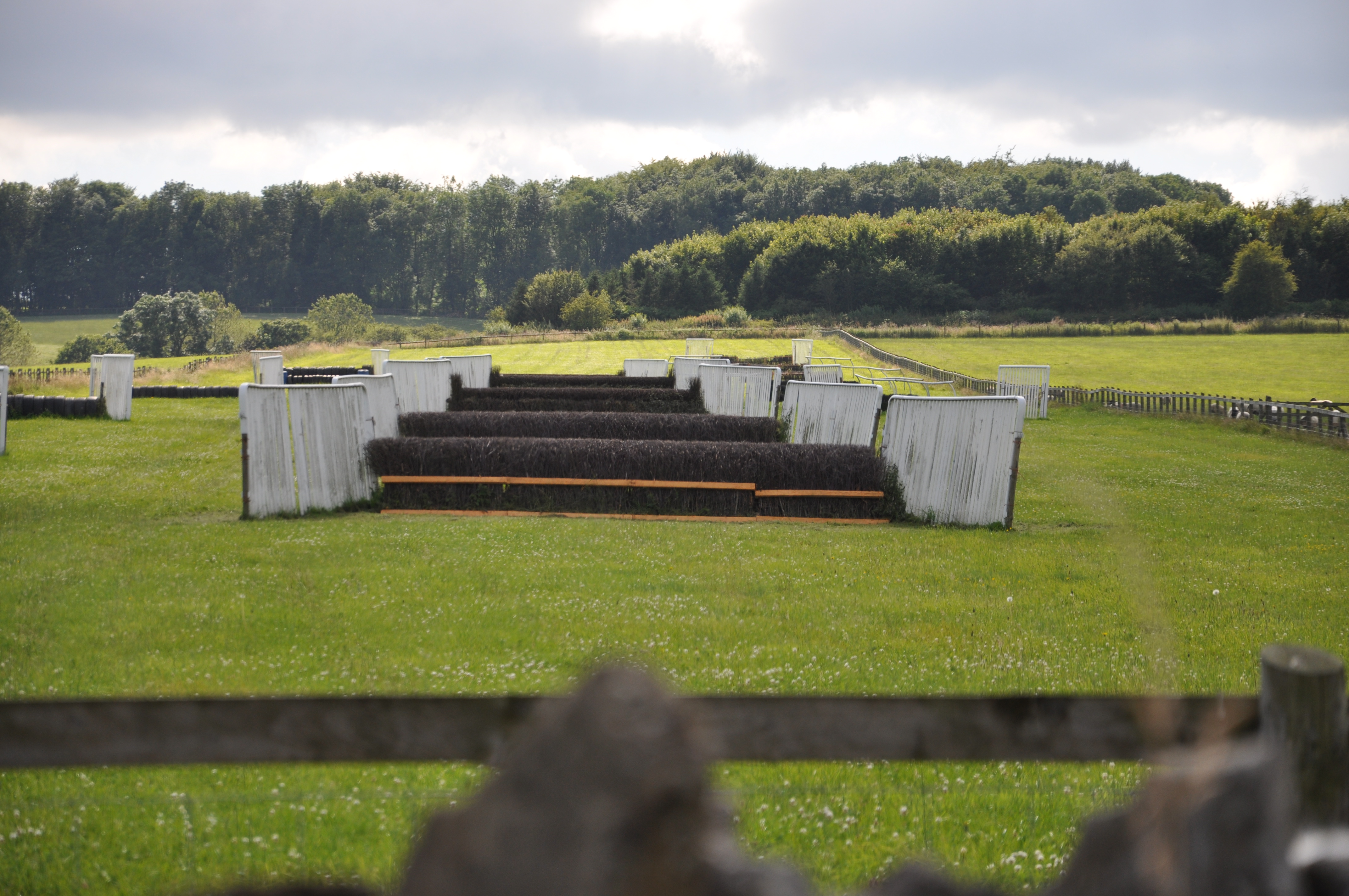 Horse Walker
Our Claydon horse walkers are mechanical automated exercisers that can take up to 6 horses at a time. It is great for cooling down horses after exercise.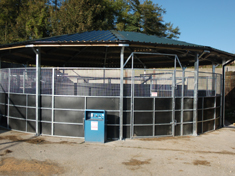 Turnout Paddocks
At Thorndale we have up to 30 acres of paddocks, ideal for resting horses and giving them the opportunity to enjoy their natural outdoor habitat. The horses are turned out on a regular basis to help them relax and enjoy as much fresh air as possible.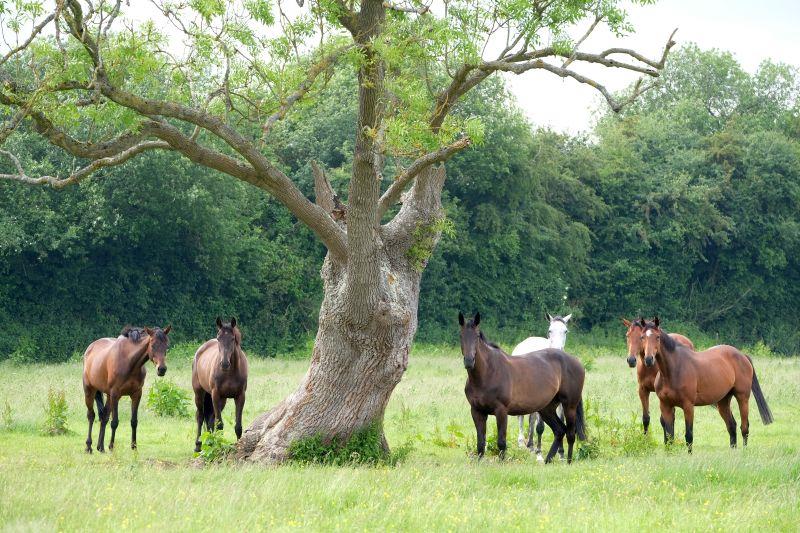 Owners Room & Office
Where feed silos and grain stores were once housed, owners can now enjoy delicious breakfasts round the huge dining table in this converted barn. This comfortable, airy and light filled room also serves as an office from where you can see the horses coming and going from the gallops.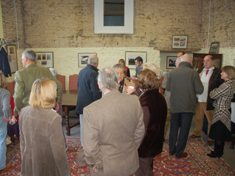 Staff Accommodation
Purpose-built staff accommodation with all the mod cons including underfloor heating throughout! This house has twelve individual bedrooms which means all our staff are on site to care for all our horses needs.