A Morning on the Gallops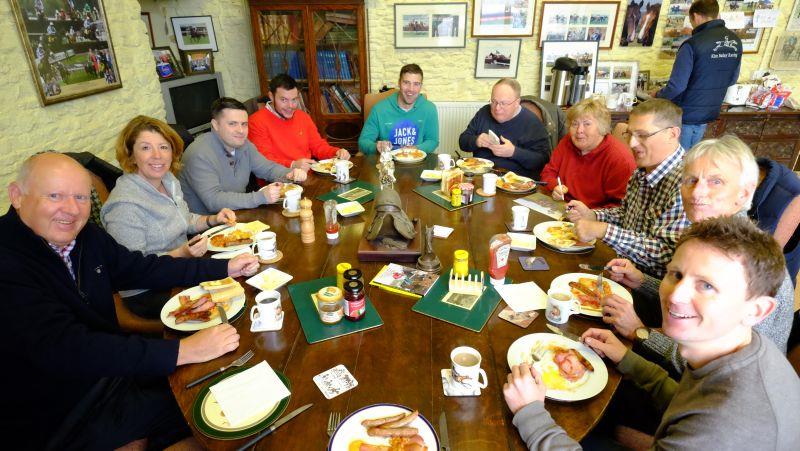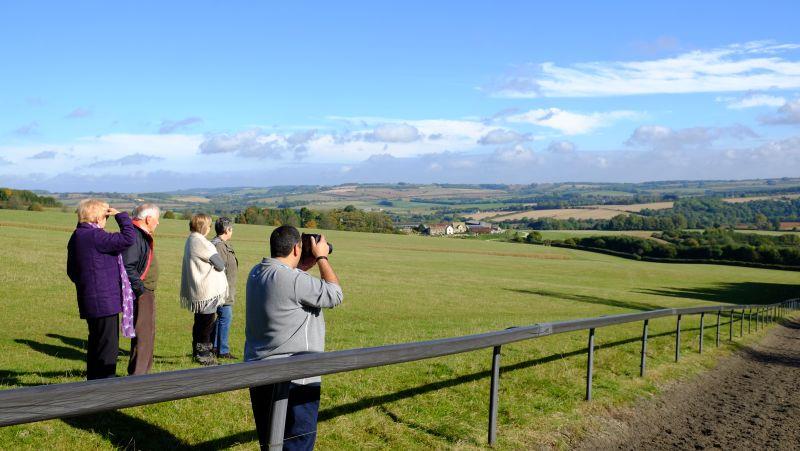 A Morning on The Gallops
Kim Bailey Racing is delighted to offer behind the scenes tours of Thorndale Farm, a perfect treat for the avid racing enthusiast.
You will get the chance to have a fun and entertaining morning which will include a trip to the gallops where you will get to watch our national hunt horses be put through their paces, followed by an informative stable tour with Cheltenham Gold Cup, Champion Hurdle and Grand National winning trainer Kim Bailey.
A Morning on the Gallops experience can be taken Monday - Saturday and starts at 8.15am to be arranged on a mutually convenient day for all parties and costs £80pp.
Please do not hesitate to contact us if you would like more information or to arrange a visit.
A Morning on the Gallops Gift Voucher is available upon request.
Business Breakfast
Kim Bailey Racing is delighted to offer you the chance to host your Business Breakfast meeting here at Thorndale Farm.
This really is a fantastic opportunity to give your business breakfast an extra dimension whilst forging new and existing relationships.
We can host up to 10 people at a cost of £500 for a morning here. To find out more or organise a morning here please contact Kim or Maya on 01242 890 241 / info@kimbaileyracing.com
"I just wanted say how much myself, Emily and her mum enjoyed the morning at the gallops last Saturday. We all really enjoyed seeing the horses in the flesh and seeing first hand how they are looked after. Everyone at the yard seems to really enjoy working there."
(Christopher Hill, London)
"I visited Kim up at Thorndale with some American guests, Dennis and Jody Metter from Chicago: I have been in and around both flat and jump yards in Lambourn and Newmarket for 40 years, and have never seen such an impressive training establishment in jump racing... the calmness and well being of the horses, the charm and efficiency of the staff, especially the senior staff, and syndicate maestro Peter Kerr. For those of you out there thinking of taking the fun, exciting and rewarding plunge into jump racing ownership... look no further than Kim, Peter and the team..."
(Nicky Samengo-Turner)
"I just wanted to say what a wonderful morning we had. Phil hasn't stopped talking about it and chatting to various friends about how hospitable and welcoming you all were.Our thanks on to Kim and Peter, it is definitely something we would recommend to others."

(Phil & Bethan Rickard)